Bar/Bike Mounts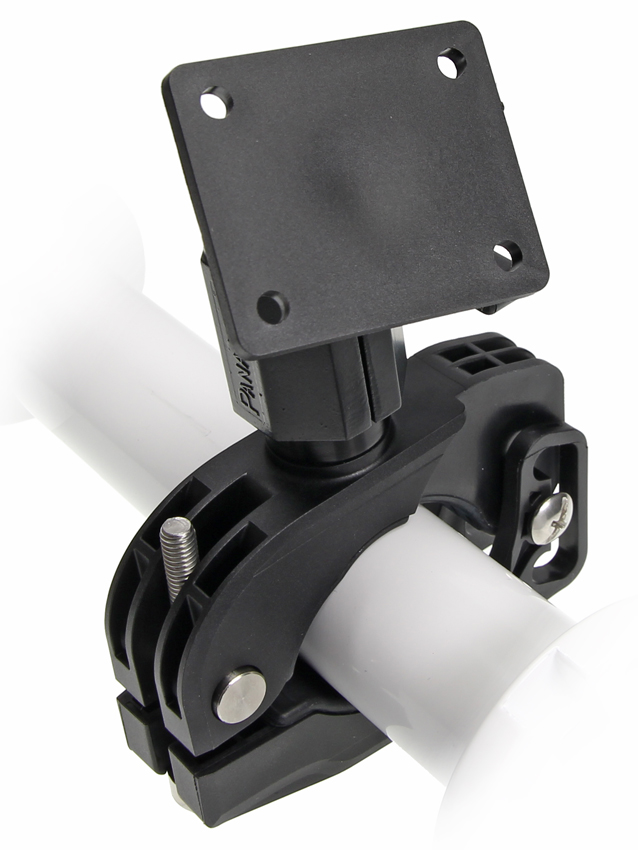 Bar Mounts for Bikes, Boats, Wheelchairs, Trolleys and Golf Carts. Primarily designed to attach our Smart Phone and Tablet Holders or a third party device holder/cradle using the AMPS hole pattern - Most device holders use the AMPS hole pattern.
If you need to attach a device on to your equipment that has a bar or a pipe, the bar mounts are designed to provide a solid secure mount for your device holder, allowing for perfect viewing and touch angle. From data collection in warehousing, hospitals or using your favorite app on your Golf Cart, Wheel Chair or Boat the mounts will fit a bar or pipe with a diameter from 19mm to 50mm.
Complete with instructions and an allen key tool, the mounts are easily self-installed.

Please note: Industry does not have an official standard mounting hole profile. ClicOn uses the AMPS pattern throughout our range of mounts and holders. The AMPS pattern is a series of four holes aligned in a rectangular profile. Some manufacturers use two of the four holes while maintaining the AMPS pattern spacing dimensions. The four holes are spaced at 30.mm x 38mm (1.181" x 1.496") and the diagonal measurement at 48.5mm (1.912 inches).