Hi Ace
The ClicOn Dashboard mounts are easily self-installed.
Full installation instructions come with each mount.
No glue or screws are required to attach the mount in position.
Once installed the mount provides the platform to attach our range of smartphones, tablets, and GPS holders.
All our mounts have pre-drilled AMPS pattern holes to assist with mounting the holder into place.
Before You Order:
Choose the year range of your vehicle.
Check the image of the dashboard and make sure that it matches yours before ordering.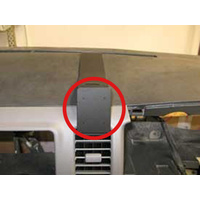 Key Features
Two-part Solution
NO Holes NO Drilling
Easy Install
Custom Design
Made in Sweden
Toyota Hi Ace Year(s):05-19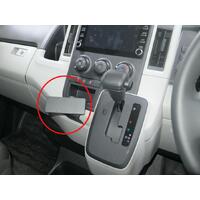 With Pre-Drilled AMPS Pattern Holes
Key Features
The Mount
NO Holes, NO Drilling
Easy Install
Custom Design
Made in Sweden
Toyota Hi Ace Year(s): 20-23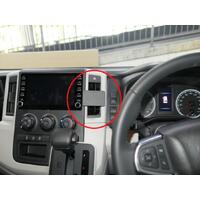 With Pre-Drilled AMPS Pattern Holes
Key Features
The Mount
NO Holes, NO Drilling
Easy Install
Custom Design
Made in Sweden
Toyota Hi Ace Year(s): 20-23