ClicOn Angled Mount
for

Ford Explorer 02-05
With Pre-Drilled AMPS Pattern Holes
SKU:652957
This Dashmount has been custom designed to fit your vehicle's dashboard without damaging your interior. Designed for mounting ClicOn holders. ONE Part of a TWO Part Solution. Installation instructions provided.
Attention! Read all instructions before attaching the ClicOn mount.
Part 1: The attaching part (the smallest part)
Part 2: The ClicOn faceplate
1. Peel off the cover of the adhesive tape on Part 1 and place the thin angled edge into the gap between the center dashboard panel frame (next to the climate control) and the padded dashboard. Press the angled edge firmly into the gap and bend Part 1 to the right until you hear/feel it snaps into place.
2. Then press hard on Part 1, towards the dashboard, until you hear/feel it snaps behind the panel frame. (This could sound like a second snap in the panel depending of how hard you pressed the first time.)
3. Press a screwdriver (Philips) firmly through the predrilled holes in Part 2 to open them up. Peel off the cover of the adhesive tape on Part 2. Place Part 2 onto Part 1 so the holes match and the adhesive tape on Part 2 is on the right side attaching to the center dashboard panel. Screw Part 2 onto Part 1 using the enclosed screws. NOTE: DON'T SCREW THE SCREWS INTO PART 1 IN AN ANGLED POSITION BASED ON THE ANGLE OF PART 2, BUT STRAIGHT INTO PART 1.
4. The ClicOn is in place.
Fits: Ford Explorer Year(s):02-05
| | |
| --- | --- |
| SKU | 652957 |
| Barcode # | 7320286529570 |
| Brand | ClicOn |
Be The First To Review This Product!
Help other Neovox Pty Ltd users shop smarter by writing reviews for products you have purchased.
Below you will find the instalation instructions for the Angled Mount (SKU:652957), you can click on the image to open a larger version in a new tab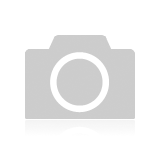 Notify me when back in stock